Goals
To bring students to recognize the construction of gender as a binary system and the impacts of gender stereotypes.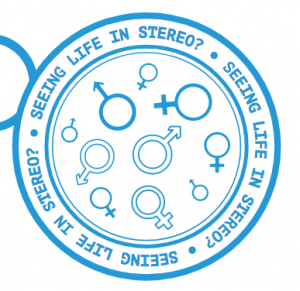 Brief description of the issue
Youth who endorse gender stereotypes the most are also the ones dropping out of school the most (CSE, 1999). In order to limit teenagers' adherence to gender stereotypes and, ultimately, to support their academic perseverance, it is important to look at the socially constructed aspect of these stereotypes with a critical eye, to question gender binary, and to explore the multiple ways of expressing one's gender identity.
The LGBT Family Coalition developed a learning and evaluation situation (LES) which unfolds in six periods of 75 minutes that ethics and religious culture teachers at the 2nd cycle of high school can use to develop the following disciplinary competencies:
Reflects on ethical questions
Engages in dialogue
The concepts developed by the LES are the following: ethical choice, community life and recognition of others.
Here are the videos you will need to show students during the activity:
You can download the activity's documents directly on the LGBT Family Coalition website or in the Documents section below.