Goals
Encourage teachers and educators to analyze their own practices and reflect on these.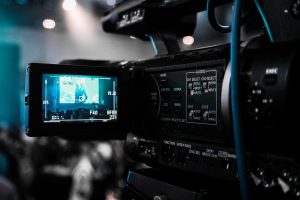 Brief description of the issue
Our buy-in of gender stereotypes comes from the gendered socialization process and not from genetic factors (Vidal, 2015). Yet, because we have been socialized ourselves in a context where different expectations are associated with men and women, we tend to reinforce, without noticing, these stereotypes within our interactions with students, who then learn these social norms themselves (Amboulé Abath, 2009). To film ourselves and then to analyze our own behaviours allow us to uncover the gender biases in our behaviours with children.
To create a video that allows you to analyze your own pedagogical practices, you can ask a colleague to film or to observe you, or you can even place a camera at the back of the classroom so that students will forget it's there through the day or the period.
We adapted to the high school level self-observation grids from a Swiss guide (Ducret & Nanjoud, 2015) that helps early childhood educators analyze their behaviours by coding different interactions they might have noticed in a situation they've filmed while they were working with children.
To fill out these grids, here are a few questions to ask yourself when reflecting on your educational practices, inspired by Ducret and Nanjoud (2015) and the Secrétariat à la condition féminine (2013).
Quantitative analysis

A quantitative analysis of our interactions with students can allow us to see if our distribution of attention time between boys and girls is equitable. It might also give us an idea of how much gender segregation is present in our classroom: are boys and girls interacting together or are the interactions more frequently happening between same-gender students?
We hereby propose a quantitative analysis grid for your video, inspired from the work of Hofmeister & Blatti (2016) and Ducret & Nanjout (2015). For each type of interaction, draw a line in the corresponding box. You can also download a printable version of this grid in the Documents section below.
Table Legend

Oral: ask a question, answer a question, make a comment, etc.
Gesture: non-verbal communication, ask someone to be silent or to calm down with a sign, etc.
Individual help: get closer to a student's desk, a student comes to the teacher's desk, etc.
Unsuccessful attempt: a student raises his or her hand without being noticed, asks a question that stays unanswered, makes a gesture, but in vain, etc.
* It is important to distinguish the interactions initiated from the student (Student → Teacher) from the ones initiated by the teacher (Teacher → Student).
| Type of interaction | Oral | Gesture | Individual help (physical proximity) | Unsuccessful attempt |
| --- | --- | --- | --- | --- |
| Student (girl) → Teacher | | | | |
| Student (boy) → Teacher | | | | |
| Teacher → Student (girl) | | | | |
| Teacher → Student (boy) | | | | |
| Boys → Girl | | | | |
| Girl → Boy | | | | |
| Boy → Boy | | | | |
| Girl → Girl | | | | |
Qualitative analysis

The quantitative aspect of interactions only gives us a partial view of our interactions with students according to their gender. To complete this view, you will find here a few questions to ask yourself when reflecting on your practices, inspired from Ducret & Nanjoud (2015), Jarlégan, Tazouti & Flieller (2011) and from the Secrétariat à la condition féminine (2013).
Are students welcomed by their first name? Notice the nicknames you give students. Are you differentiating between boys and girls? Which compliments do you give students? Do you give them nicknames or do you call them by their first name?
Do you divide students following their gender when you talk to them ("boys", "guys", "girls")?
To whom are you speaking the most? Who answers? Who is interrupted?
To whom do you more frequently ask to precise their answer?
When conflicts arise between students, do you intervene? If you don't, how is the conflict resolved and in whose favour? If you do, in whose favour is the conflict resolved? To whom do you suggest to reconcile first? How are students reacting in a conflict situation (concede, reconcile, resist)?
What is happening during the clean-up moments? Is there a call made to everyone? Who is cleaning up? Did you take action, so boys and girls alike are participating in the clean up?
Which students are solicited to help out for the daily chores? Draw two columns, one for boys and another one for girls, and note the different activities performed by boys and girls, then compare.
When you talk to students, how do you address them? Do you talk differently with boys and girls?
When you talk to students, notice the situations when you referred to a dad or a mom. Compare the situations!
Note the gender of the characters illustrated in your pedagogical tools. Do you present more men, women or both?
Listen to the tone and volume of your voice when you scold, congratulate, encourage or ask students for something. Is it different when you're talking to a boy or a girl?
Who is encouraged, congratulated, complimented? For what type of activity or behaviour?
Retrieve compliments addressed to boys and girls. Are they aligned with gender stereotypes? For instance, girls are more often complimented on their appearance and boys on their skills.
What are the emotions expressed by students, boys and girls? How do you react?
Who raises a hand more often to speak? Who is speaking the longest?
Interactions with parents
When there is a concern with a student, which parent comes to your mind first (mother or father)?
Are there questions or requests you only ask to fathers or mothers? If so, which ones?
Which information are you exchanging with mothers? And with fathers? Are they any different?
Do your discussions with students go beyond information related to the child? If so, with mothers? Fathers? Both?
In response to the information you give them regarding their child's behaviour, are mothers and fathers asking questions?
References
Hofmeister, M. et Blatt, S. (2016). Les interactions enseignant-e–élèves selon le genre de l'élève dans la discipline des mathématiques, Mémoire de maîtrise, Haute École de pédagogie de Lausanne. https://core.ac.uk/download/pdf/130042366.pdf
Jarlégan, A., Tazouti, Y. et Flieller, A. (2011). « L'hétérogénéité sexuée en classe : effets de genre sur les attentes des enseignant(e)s et les interactions verbales enseignant(e)-élève », Les dossiers des sciences de l'éducation, 26 | 2011, 33-50. https://journals.openedition.org/dse/1073#tocto3n7
Secrétariat à la condition féminine (2011). D'égal(e) à égaux: pour la promotion de rapports égalitaires entre filles et garçons dans les services de garde éducatifs. Québec: Ministère de la Culture, des Communications et de la Condition féminine.
Vidal, C. (2015). Nos cerveaux, tous pareils, tous différents! Laboratoire de l'Égalité, Éditions Belin, 79 pages.