Goals
Exploring different aspects of gender for today's girls and women ;
See how female stereotypes impact women and girls' daily lives.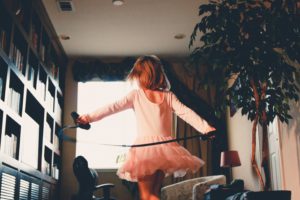 Brief description of the issue
Gender inequalities are sadly still present in Canadian society, even though the gender equality principle is written in the Canadian Charter of Rights and Freedoms. As early as in elementary school, girls are directed towards traditionally female roles by children's books, stories and the media, show a lower level of self-confidence, speak up in front of the class less frequently than boys and have had fewer opportunities than boys to develop the skills needed to perform certain activities, such as activities related to science, technology, engineering and mathematics (STEM). All of these inequalities are deeply rooted in gender stereotypes associated with girls. Girls who embrace gender stereotypes the most also tend to drop out of school more than girls who go against them more. In order to foster school retention, concrete activities aiming at deconstructing gender stereotypes can be very helpful and spark interesting discussion with your group.
The Teaching Tolerance website has put together a variety of classroom resources in many social justice domains and on multiple topics. The mission of this organization is "to help teachers and schools educate children and youth to be active participants in a diverse democracy" by providing them free resources.
Teaching Tolerance offers a four-lesson unit of the theme of Female Identity and Gender Expectations, which explores "different aspects of gender for today's girls and women. Each lesson identifies barriers that limit girls' and women's opportunities and asks students to explore how those barriers can be dismantled."
Click on this link to access the four lesson plans.