Goals
Help early childhood educators to choose toys free of gender stereotypes ;
Develop strategies to use toys traditionally gender stereotyped toys in a way that children are invited to go beyond those stereotypes.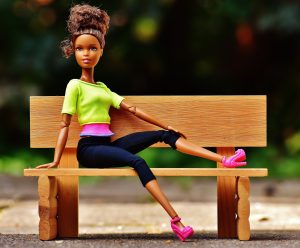 Brief description of the issue
Toys are often reinforcing gender stereotypes and are limiting, starting in early childhood, children's opportunities (SCF, 2013). According to the Secrétariat à la condition féminine (2013, p. 1), "many studies and observations conducted in retail stores and early childhood education centers (among others) revealed that, very early, boys and girls are proposed different toys and books. Choices made by the early childhood education centers' staff in terms of toys and books are therefore very important." However, it is sometimes difficult, on one hand, to find non-stereotypical toys and, on the other hand, to bring children to play with toys traditionally associated with the opposite gender. This tool suggest a few solutions.
Where to find toys that aren't gender stereotyped?
It isn't easy these days to find gender-neutral toys these days, as toys are now far more gendered than they were at any point over the 20th century (Sweet, 2015). The website A Mighty Girl has a huge selection of gender-neutral toys that go beyond the pink princesses and blue superheroes toys. The Secrétariat à la condition féminine 2013, p. 23) also has a few tips when you're selecting toys:
Choose toys that encourage gender mix (for example, a white or wooden kitchenette instead of a pink or purple one);
Limit usage of material from mass retail, especially those pink and blue toys that can sometimes be extremely stereotyped;
Avoid movies and comics by-products as they often reinforce gender stereotypes;
Prefer recycled or second hand objects, things from nature and real objects and tools used in our daily lives.
Here are a few questions to ask yourself when you are choosing toys:
Does this toy seems to be marketed at one gender in particular?
Is this toy putting disproportionate emphasis on girls' looks or on boys' physical strength?
Is this toy reinforcing the idea that girls belong to the private or domestic area?
Is this toy reinforcing the idea that boys belong to the public and professional sphere?
Is there a "girl" version and a "boy" version of the same toy?
If you answer "yes" to one or more of these questions, chances are good that this toy holds gender stereotypes. Does it mean that this toy is useless? Not necessarily! You only need to know how to bring children to get interested in all toys.
Toys for all children
To help all children discover all toys, no matter what their gender is, and break down the symbolic divide between "boy" toys and "girl" toys, here are a few suggestions:
Organize mix activities where children get to try a game or a toy traditionally associated with a specific gender (for example, construction blocks, kitchenette, etc.). Ask children to play collaboratively so that everyone can use the toy together;
Make sure that you have as many male and female dolls;
Get a child to play with toys he or she would normally not go for, accompany without forcing them in the development of various interests. Letting the child systematically choose the toys he or she wants to play with without inviting him or her to discover new ones reinforces the reproduction of gender stereotypes (Ducret & Le Roy, 2012);
Introduce new elements in a game to revive the interest in it and encourage gender mixing (for example, suggest building a bed for a doll with construction blocks or Legos) if children seem to focus on gender-conforming activities;
To open up the discussion with children, watch this short video with them (in French only, but with very few words spoken).
Activities and toys free from gender stereotypes
Here are a few tips and ideas to put in place activities and use toys that aren't reinforcing gender stereotypes:
Choose natural objects: "toys built in natural material can easily replace stereotyped products bought at the retail store. For example, wooden blocks are very versatile and will follow children's imagination to transform as castles, garages or restaurants. You can also collect natural elements such as autumn leaves, pine cones and fir needles to do arts and crafts. In these cases, respect the environment and only collect, in small amounts, things that have fallen on the ground" (Environnement Jeunesse, 2018).
Stay away from gendered themes such as knights and princesses, construction, etc. and go for neutral themes such as colors, jobs, nature, water, animals, sea, forest, etc.
Congratulate children engaging in or with gender nonconforming games and toys, not because they've tried a "weird" game, but simply on what they are doing in the game. Here is an example observed in an early childhood center by Ducret and Le Roy (2012, p. 26): "Oscar and Kevin are playing with the kitchenette. Oscar, as he irons the tablecloth, says: 'I have to make sure I don't burn myself!' Meanwhile, Kevin is busy at the oven, manipulating many pots. He says to Oscar: 'It's almost ready! We will be able to eat the cake!' The educator then tells them: 'Fantastic! Am I invited to eat with you? The tablecloth is well ironed!'"
References
DUCRET, Véronique et LE ROY, Véronique (2012). La poupée de Timothée et le camion de Lison. Guide d'observation des comportements des professionnel-le-s de la petite enfance envers les filles et les garçons. Le deuxième Observatoire, Genève, 67 pages. Accessible at: http://www.2e-observatoire.com/downloads/livres/brochure14.pdf
DUCRET, Véronique et NANJOUD, Bulle (2015). Guide d'observation des comportements des professionnel-le-s de la petite enfance envers les filles et les garçons, 2e édition, Le 2e Observatoire, accessible at:  http://www.2e-observatoire.com/downloads/poupee_guide_interieur_simple_web.pdf
ENVIRONNEMENT JEUNESSE (2018). "5 trucs pour des jeux sans stéréotypes", Environnement jeunesse, accessible at: https://enjeu.qc.ca/5-trucs-pour-des-jeux-sans-stereotypes/
SECRÉTARIAT À LA CONDITION FÉMININE (2013). Les livres et les jouets ont-ils un sexe? Document d'accompagnement, Québec: Government of Quebec, accessible at: http://www.scf.gouv.qc.ca/fileadmin/Documents/Stereotypes/Doc_Les_livres_et_les_jouets_ont-ils_un_sexe.pdf
SWEET, Elizabeth (2015). "Beyond the Blue and Pink Toy Divide", TEDxUCDavisSalon, video accessible online at: https://www.youtube.com/watch?v=xdHJGH97vyo&