Goals
Investigate biases in the ways in which Missing and Murdered Indigenous Women and Girls issues have been presented in the media ;
Uncover gender and colonialist stereotypes conveyed through the media about Indigenous women and girls.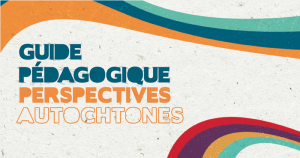 Brief description of the issue
A strong endorsement of gender stereotypes is associated with higher school dropout rates, for boys as well as for girls. They can also have a negative impact on teenagers' self-esteem, especially for those who don't or can't conform to those stereotypes. In addition to gender stereotypes, colonialist and racist stereotypes about First Nations are still very present in today's society, and this can deeply affect First Nations youth's self-esteem and identity construction. These stereotypes are widely shared through the media and contribute to teenagers' understanding of the roles expected from men and women in society. It is therefore important to put specific activities on this topic in place to question gender and colonialist stereotypes with students.
In the Indigenous Perspectives Education Guide produced by Historica Canada, the activity #14 is looking at media interpretations of two topics, Idle No More and the Missing and Murdered Indigenous Women and Girls. If you have previously talked about gender stereotypes with your group and you want to deepen their understanding, this activity can help them develop a critical thought about what they read in the media and how it is often reinforcing gender and colonial stereotypes. This could be done by adding a "Stereotypes" line in the table students have to fill and add the following questions to help them find the stereotypes:
Are there stereotypes about girls and women in this article? Which ones?
Are there stereotypes about Indigenous peoples in this article? Which ones?
Are stereotypes about Indigenous boys and girls the same? Why?
You can find the guide as well as the Activity worksheet on Historica Canada's Educational portal or in the Documents section below.