Goals
Raise awareness among parents about gender stereotypes and the ways they can be broken down with their children ;
Reinforce parents' skills ;
Give parents the opportunity to socialize and share their experiences.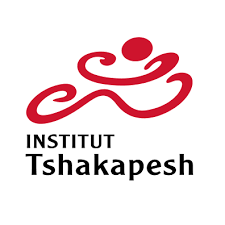 Brief description of the issue
As stated on the Tshakapesh Institute's website, interventions in early childhood allow to act early, in prevention, and to foster equal opportunity for all at the most crucial moment, during the first years of life. We already know that children learn gender stereotypes very early through gendered socialization and that as early as kindergarten, girls and boys already know very well what is expected from them by society. Family being where socialization starts, early intervention with parents in a constructive approach is crucial to foster, in the long term, academic perseverance for children.
In order to help parents support the development of their children and to reinforce their confidence in their parenting skills, the Tshakapesh Institute proposes a series of workshops each one comprising a short film and an activity sheet. For each film, an interactive activity and a discussion among parents are planned in order to foster parental implication in the child's development.
With permission from the Tshakapesh Institute, we adapted two of the workshops to include aspects related to gender stereotypes, for instance the sharing of household chores, child care, traditional gendered roles, etc.
Teachers of Alaqsite'w Gitpu School and workers of the Tshakapesh Institute agree: gathering parents for this type of activity is always a challenge. Here are a few tips put in place by the Institute to facilitate parents' participation:
Offer a small lunch and child care services;
Make it a parents-children activity (especially if the invitation comes from children);
Make sure that the first activities are a lot of fun and count on word of mouth to recruit more parents for the upcoming activities.
Each activity sheet as well as a Guide produce by the Tshakapesh Institute (in French only) are available in the "Documents" section.
The original activities (and more) is available on the Tshakapesh Institute website.
References
Lajoie-Jempson, C. (2019). A Positive Modelling Approach in Workshops to Foster Parental Involvement from Preschool Onwards, Journal of Perseverance and Academic Achievement for First Peoples, 3, 94–97.