Goals
Deconstruct gender stereotypes associated with men's traditional roles ;
Develop boys' sensitivity, expression of emotion and emotional maturity ;
Encourage reading and a taste for arts among boys ;
Bring more boys to feel comfortable choosing traditionally female careers.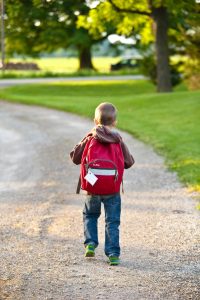 Brief description of the issue
Gender stereotypes are harmful and limiting for all children, boys and girls alike. If many gender stereotypes have, in the end, a more negative impact on girls (low self-esteem, too much importance put on looks, less-paying jobs, lower political & negotiation power, etc.), masculine stereotypes still have a negative impact on boys. First of all, a strong endorsement of gender stereotypes is associated with a higher risk of dropping out of school. More and more voices are speaking up against "toxic masculinity", which encourages boys and men to show aggressive and violent behaviours and discourages them to express their emotions. However, many activities can be done with all children, especially boys, to allow them to free themselves from toxic masculine stereotypes.
The endorsement of masculine stereotypes such as competitiveness, the will to defy authority, and aggressivity also impacts negatively school retention. Masculinity is also reinforced in opposition to femininity. Yet, something as essential to school success as reading and writing skills is perceived as feminine and will therefore be rejected by boys looking to build up their masculinity. It is therefore crucial to deconstruct gender stereotypes with boys.
Emotional maturity and social abilities
At the beginning of elementary school, boys already have difficulty to express their emotions and can only find more synonyms than girls to one emotion: anger (BBC, 2018). A lack of emotional maturity and a difficulty to express emotions lead boys to aggressive behaviours or to hardly accept their emotions, which is often linked, later for men, to higher incarceration rates and higher suicide rates. Here are a few activities to help boys express their emotions more easily:
Fine motor skills
Adults tend to physically handle boys more than girls when children are very young, which brings boys to develop their gross motor skills more than their fine motor skills. Here are a few activities to facilitate with all your classroom and that will benefit a lot to the boys:
Fine motor skills outdoor activities (kidergarten):

Fine motor skills activities (kindergarten): numerous ideas of small activities you can do with younger students.
Fine motor skills activities for older kids (K-2): a Pinterest board with tons of activities, and links to many other boards… Enjoy!
Preschool Fine Motor Skills Activities: creative art project to help kids develop fine motor skills.
Artistic creativity
Dancing, drawing and arts are fields often associated with femininity, boys being more associated with sciences, maths and sports. Arts must be perceived as accessible to all children, no matter what their gender is, to allow boys having an interest in arts to live their passion without fearing of being stigmatized (in elementary school, boys who show more feminine behaviours are more likely to be victims of bullying than girls showing more masculine behaviours). Here are a few recommendations to develop boys' artistic creativity: